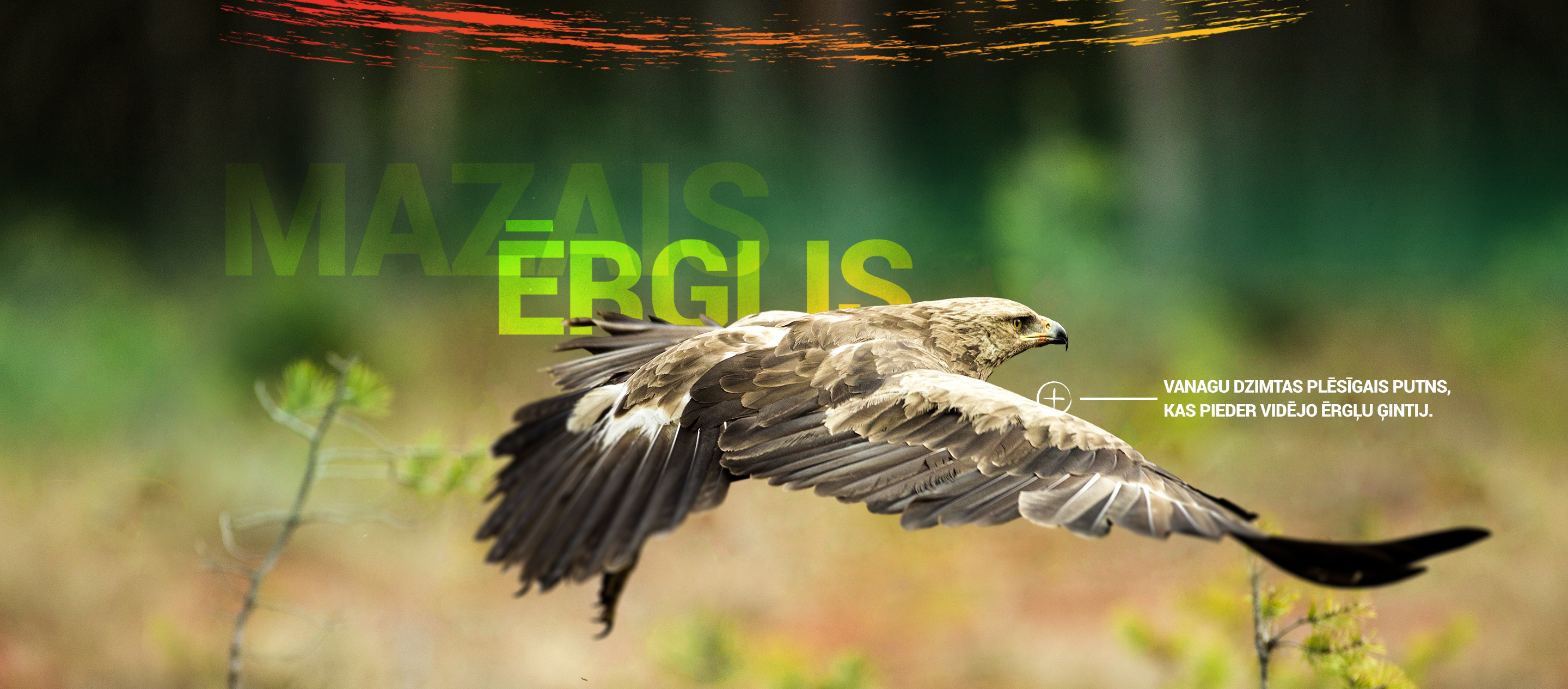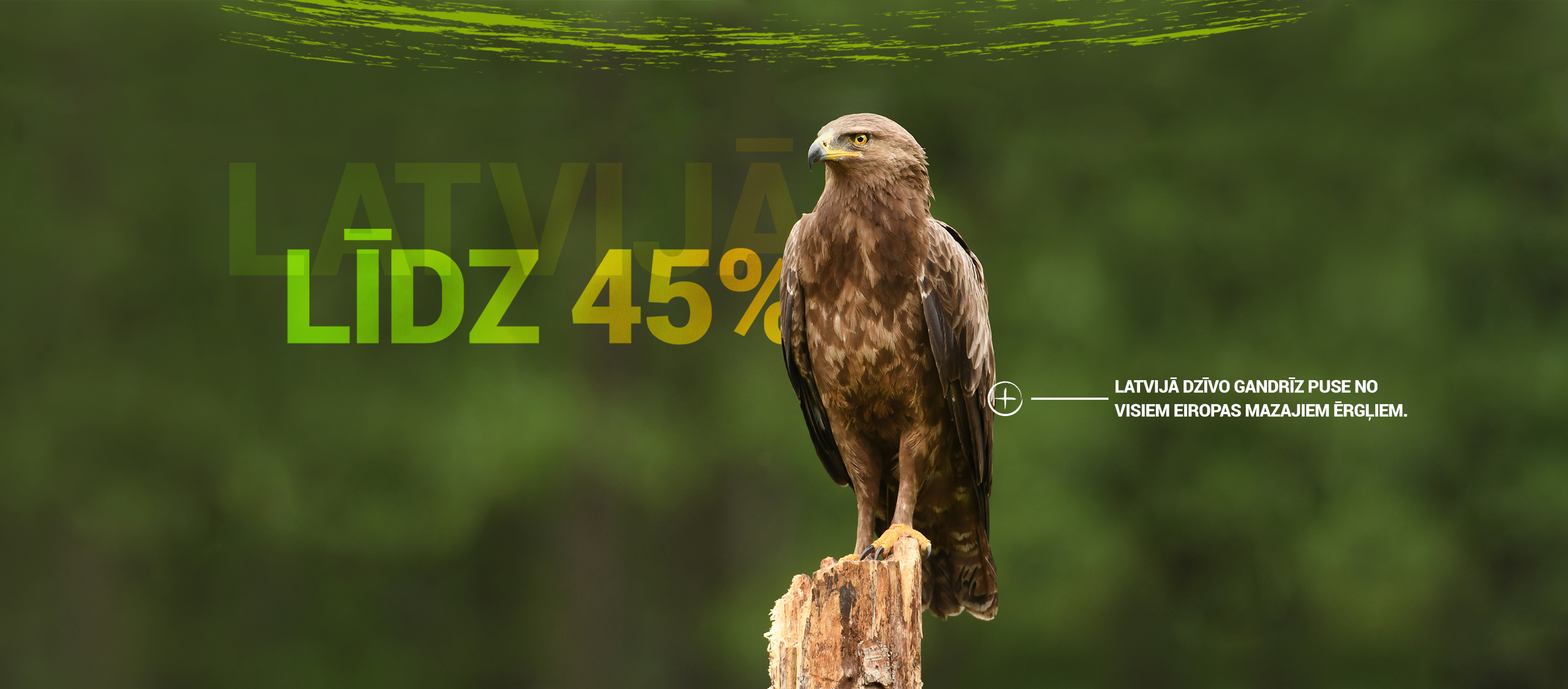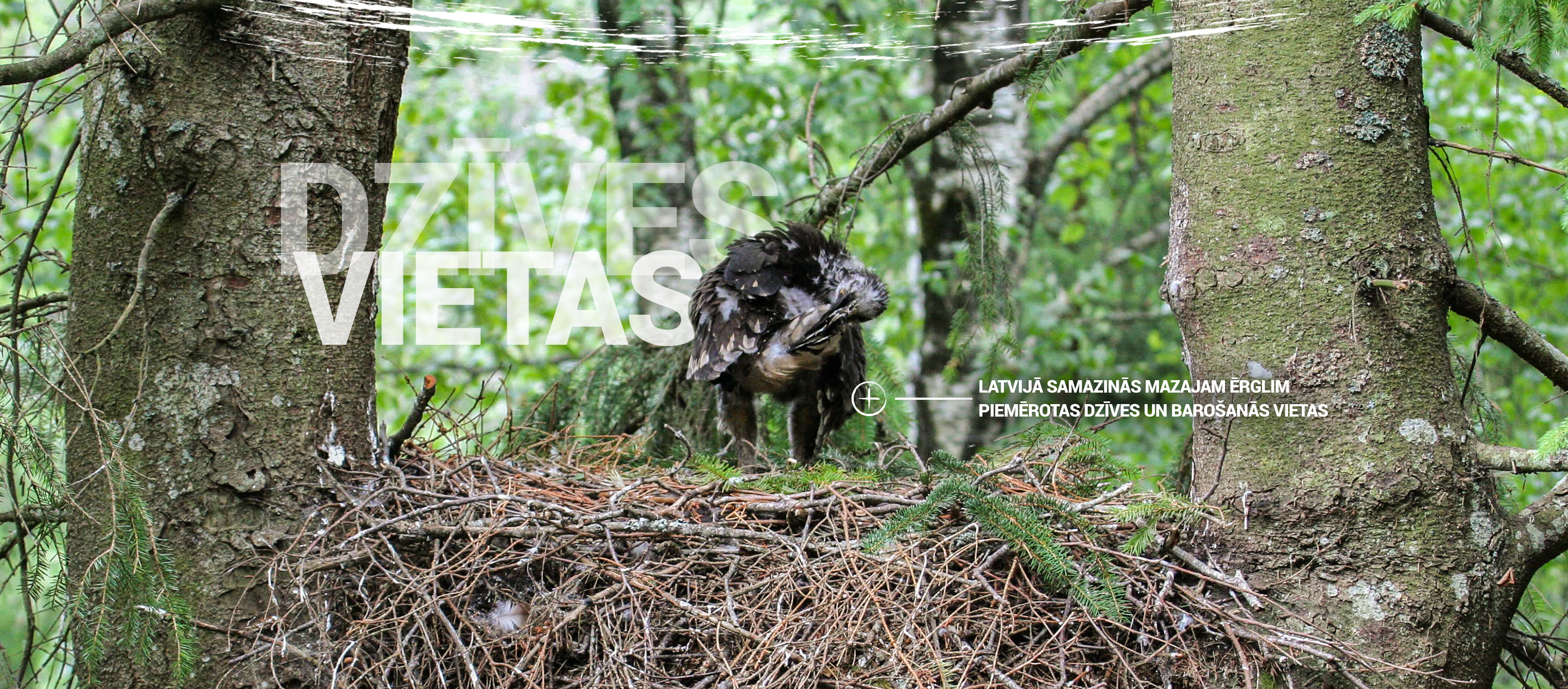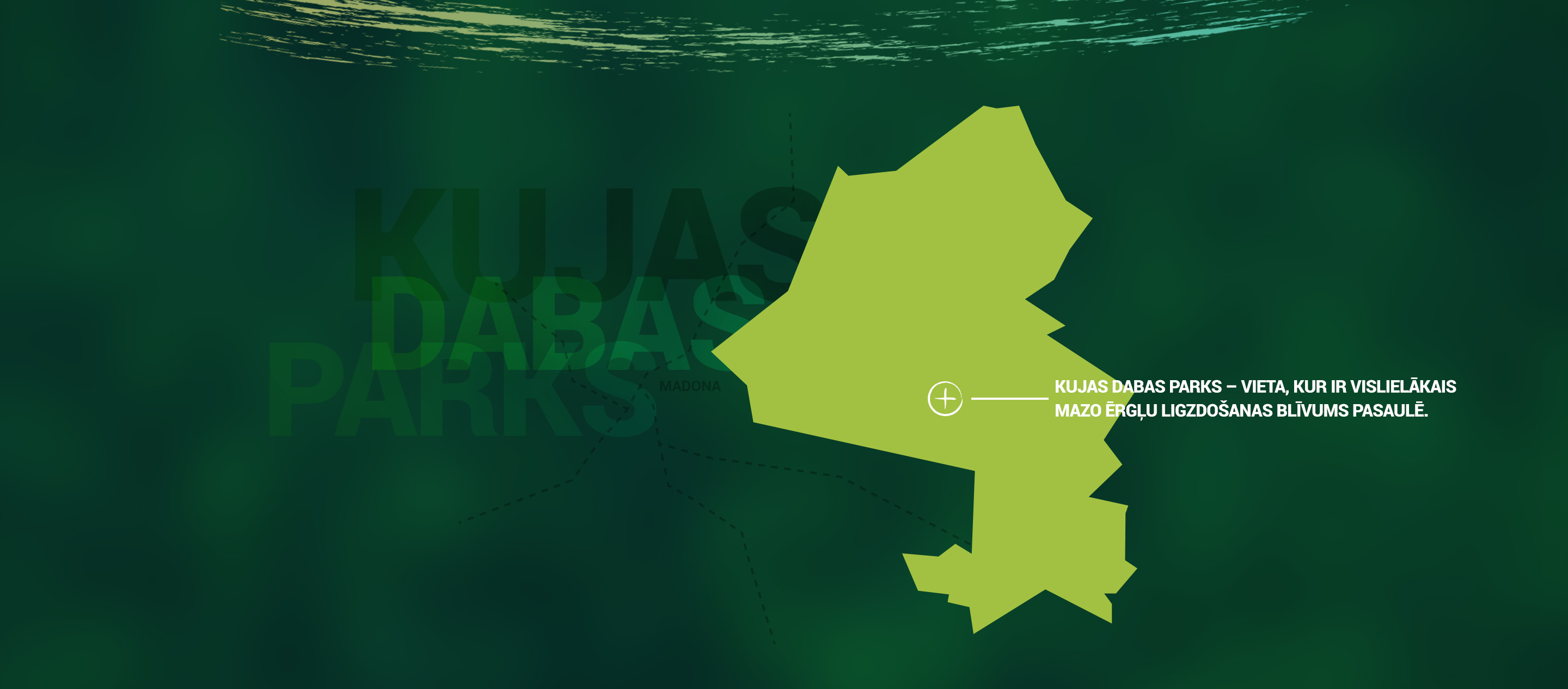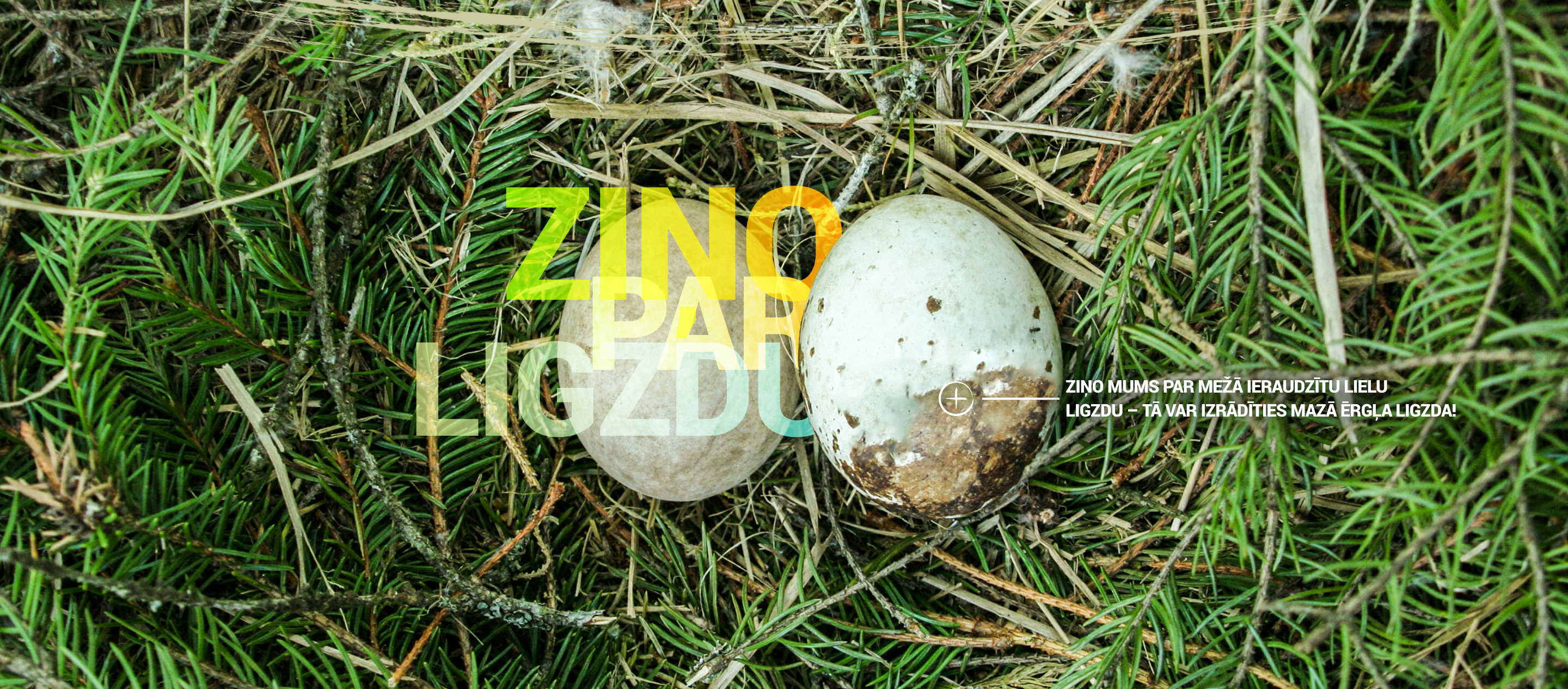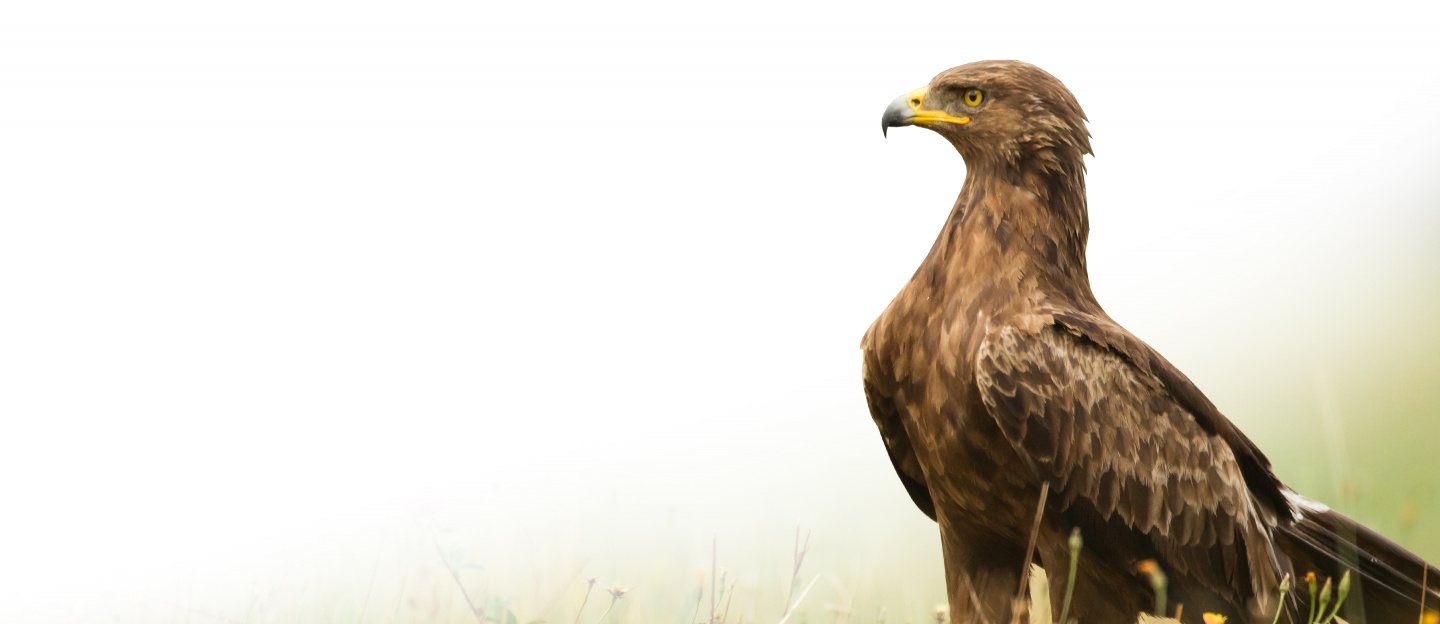 Live stream
In April 2018 we installed webcams at two nests of lesser spotted eagle. The webcams allow us to observe the life of birds and to follow the course of nesting. The data obtained can be useful for ornitologists in order to gain a better understanding of behaviour of the bird.
One of the webcams was installed at the nest built in a spruce in Zemgale - middle of Southern part of Latvia. Last year one young bird was observed in this nest, and judging by the construction of the nest, it has been used for nesting for quite a long time.
The other nest, also located in Zemgale, is known since 2017 when one young bird was observed there. It is built in a birch tree approximately 20 meters from the ground and its estimated age is at least five years.
However, during 2018 nesting did not occur in neither of the two nests. The nest in the spruce was visited by lesser spotted eagle only couple of times, but the nest in birch tree was more inhabited -- during spring several birds visited it, also a pair of birds spent longer time here and even decorated the nest with pine and spruce needles. The couple has been occasionally observed in the nest until the end of August.
Currently the livestream is not active. We will resume it in Spring 2019.
For land owners
How to recognize eagle?
3 main features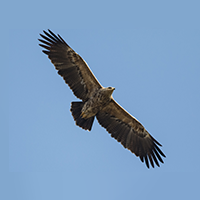 Medium sized, the wingspan around 150 cm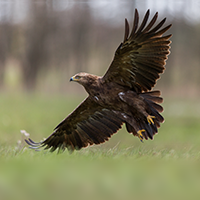 Long, broad wings with square tips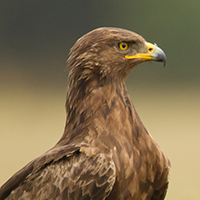 Brown feathers
What to do?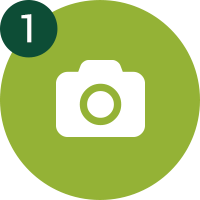 Take a picture of the nest and its surroundings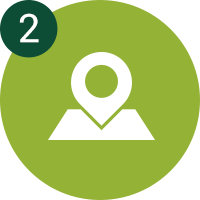 Note the exact location and coordinates of the nest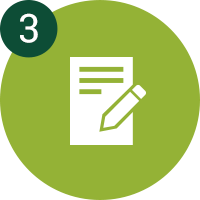 Fill in the form
Report a Lesser spotted eagle nest in your property
Paldies, jūsu ziņa nosūtīta veiksmīgi!